Available Goldendoodle Puppies in San Diego CA
Our Goldendoodles are medium and standard size.
We do not have minis.

UPDATED Wednesday, Jan 25, 2023
To adopt a puppy, review our website then call Yvette at: (619) 609-8274
---
Available Goldendoodle Puppies


Dolly and Duke's puppies were born Nov 21st. Standard/large F1, puppies are ready to go home now. Dolly weighs 61 lbs and Duke weighs 47 lbs so their average is 54 lbs.

We just confirmed Bianca and Leo's litter with ultrasound and are now taking deposits. The puppies are due Feb 13th and will be ready to go home on April 8th. Bianca is 49 lbs. and Leo is 36lbs. The puppies are medium size F1b.
Future Litters
Bella and Leo's litter is due mid March. Puppies will be medium F1b.
We do not take deposits until a pregnancy is confirmed with ultrasound. If you would like to be notified when we start taking deposits on a specific litter, send us an email.
---
Dolly's Puppies - 2 Females Available
Ready to go home now, these girls have their first shots, vet checked, dewormed, and microchipped. They are F1 goldendoodles so typically they will get shaggy/wavy hair and not the tighter curls of an F1b.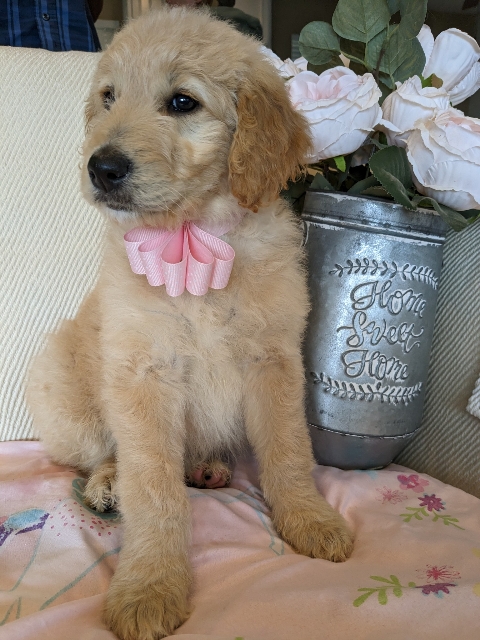 Pics of Dolly's previous puppies: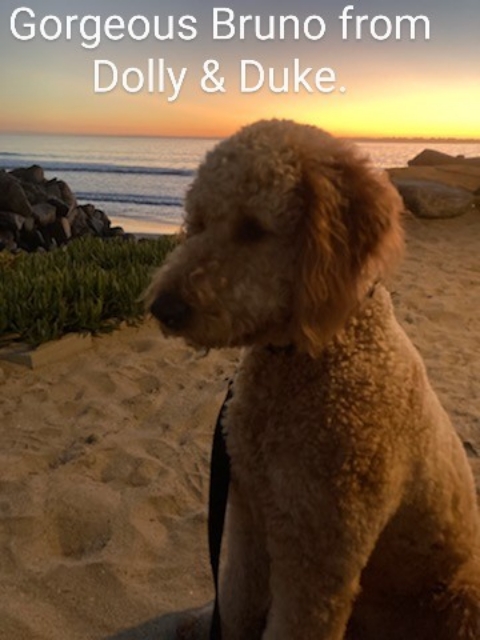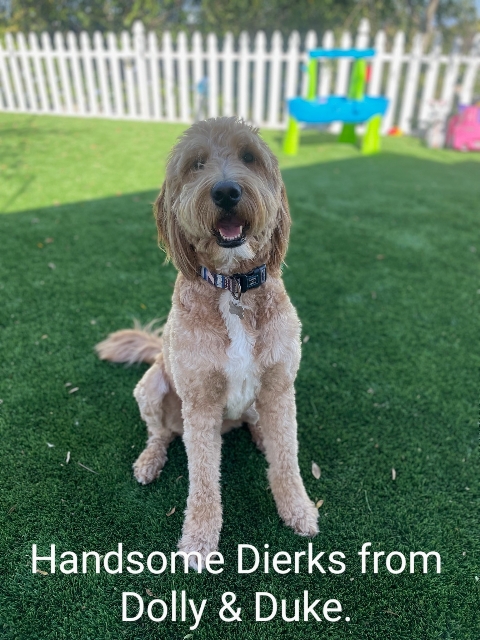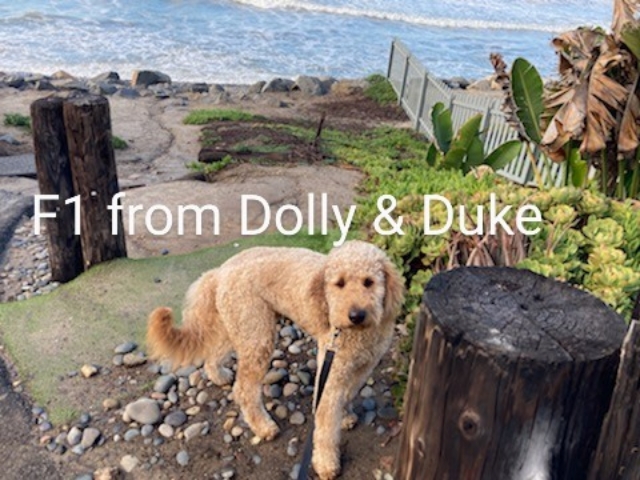 ---
Bianca's puppies
Bianca's
reservation list:
Kevin H. (female)
Elizabeth M. (male)
Michelle O. (female)
Nancy (male or female)
Megan D. (male or female)
available
available
Website © Copyright TLCGoldendoodles 2023, All rights reserved.